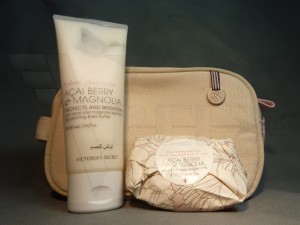 Hydrating Body Lotion 100ml
Protects and brightens. Silky lotion is fortified with nourishing shea butter, vitamins C and E and 34 essential minerals for luxurious, all-day moisture and softness.
Naturally Victoria's Secret utilizes powerful pairings to unlock the potential in nature's most beneficial ingredients. Here, we marry skin-protective açai berry, known as the most potent antioxidant in nature, with magnolia, revered in Chinese medicine for its brightening properties.
Illuminating Body Bar 85g
Protects and Brightens.
Cosmetic Makeup Toiletry Bag
Price: RM 70 / set
Shipping: RM 8 for Peninsular Malaysia (or RM 11 for Sabah & Sarawak) / set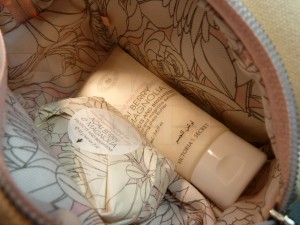 Tags: acai berry, gift set, hydrating body lotion, illuminating body bar, magnolia, malaysia, rm, Victoria's Secret